Iara Revitte, LE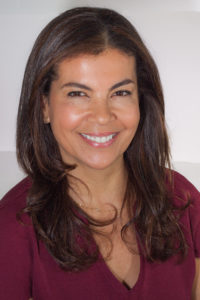 Iara Revitte is a New York State Licensed Esthetician who grew up on a farm in Brazil with an 'Avon Lady' mother who sold cosmetics while doing facials and body wax treatments. Inspired by her mother's hard work and ingenuity, she developed a true sense of natural beauty – utilizing the local fruits and herbs to incorporate an organic beauty regimen that immensely pleased her clientele.
Her education includes a bachelor's degree in public relations and marketing from ESURP-Escola Superior de Relações Públicas de Pernambuco located in Recife, Brazil. She also completed the study of esthetics for face and body at SENAC Technical School in São Paulo, Brazil.
After relocating to the United States in 2009, she  received a degree from the prestigious Christine Valmy International School of Esthetics in New York. She has held positions as spa manager at the Enotel Hotels and Resorts in Brazil, an esthetician at Diane Young Skin Care in New York and served as the East Coast Lead Esthetician for the Mila Moursi Skin Care Institute at Barneys New York for eight years. Her extensive experience has enabled her to perfect her skills and advance her craft providing for her expertise in performing a variety of treatments and services with focus on natural beauty, plus consulting with spas, training new estheticians and helping spa managers creating the perfect menu to attend demanding clients from around the globe.